Chairside milling machine
AxyMat

Milling machine designed to meet the requirements of "digitalised" dental practices. 
5 axes, for wet and dry milling of all materials*.
High-quality components allow restorations with a high level of finish, thus reducing manual adjustment time.
The design and production flow is fast and integrated thanks to the implementation of specific, state-of-the-art software.
*Titanium only in "pre-milled" form.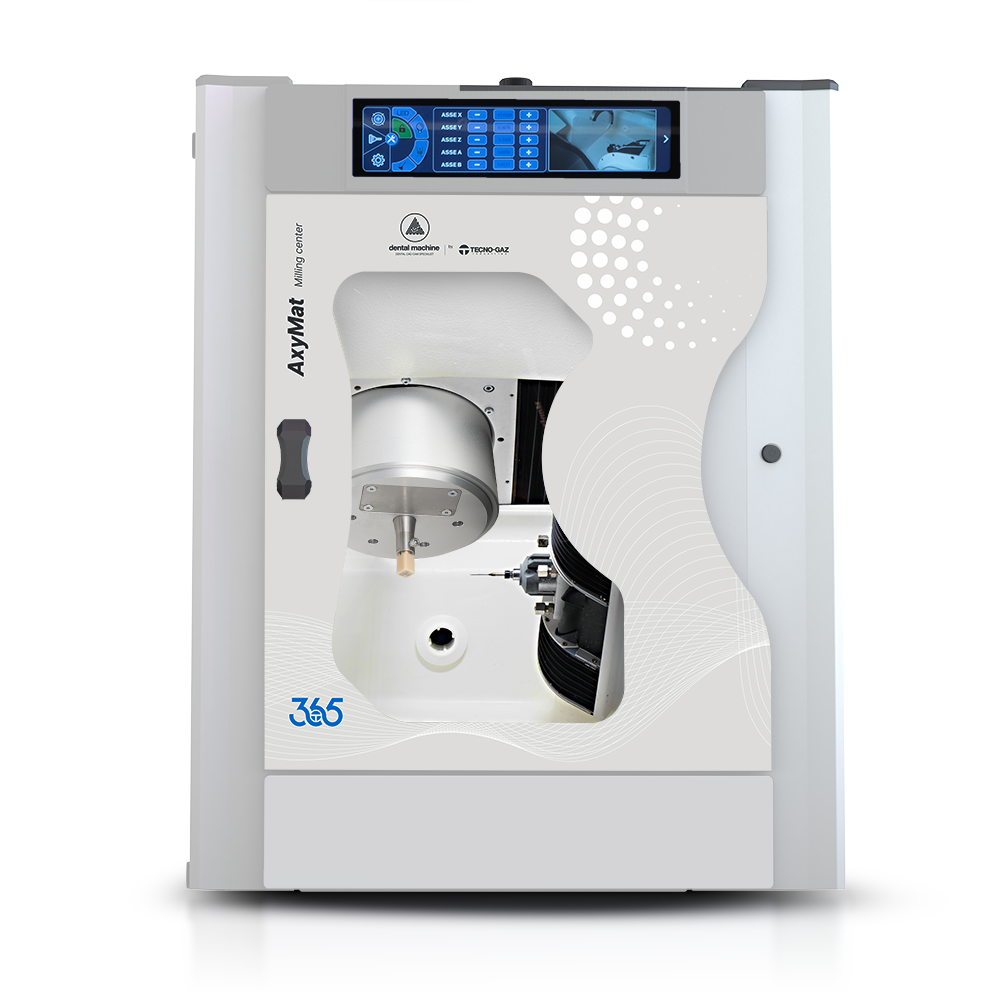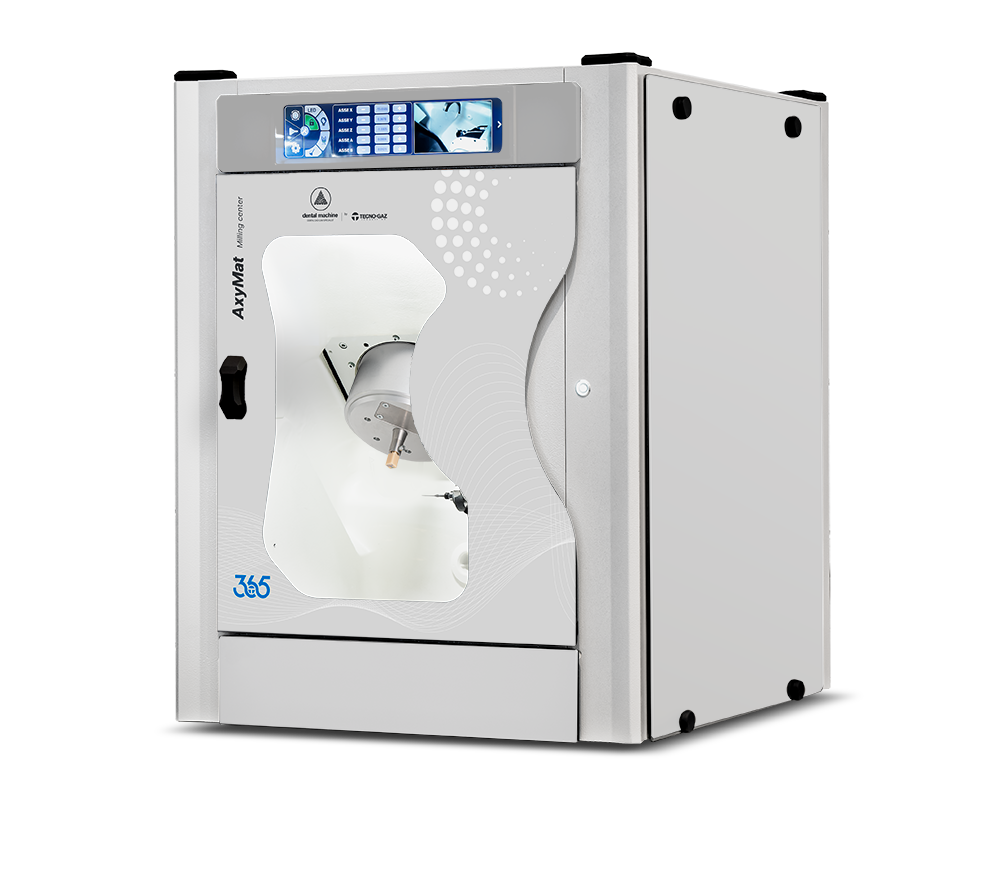 Precision

Repeatability

Machinable materials
Chairside milling machine.
AxyMat was created to cover the needs of users wanting to stand out by implementing digital technologies, without accepting compromises and demanding the performance for which Dental Machine's high-end systems are renowned.

High-frequency spindle up to 550 W power
High frequency piloted spindle, 550 W and 60,000 rpm for 3 mm tool shank.

Built for hard work…
with soft materials
Solid steel structure for maximum stability (140 kg). Reduction of vibrations, longer life of mechanical components.
Its compact dimensions mean it can be installed in any room in the studio.

Streamlined strategies for 5-axis continuous milling on all materials.

High-end mechanical components
Cartesian movements with ground screws and ballscrews.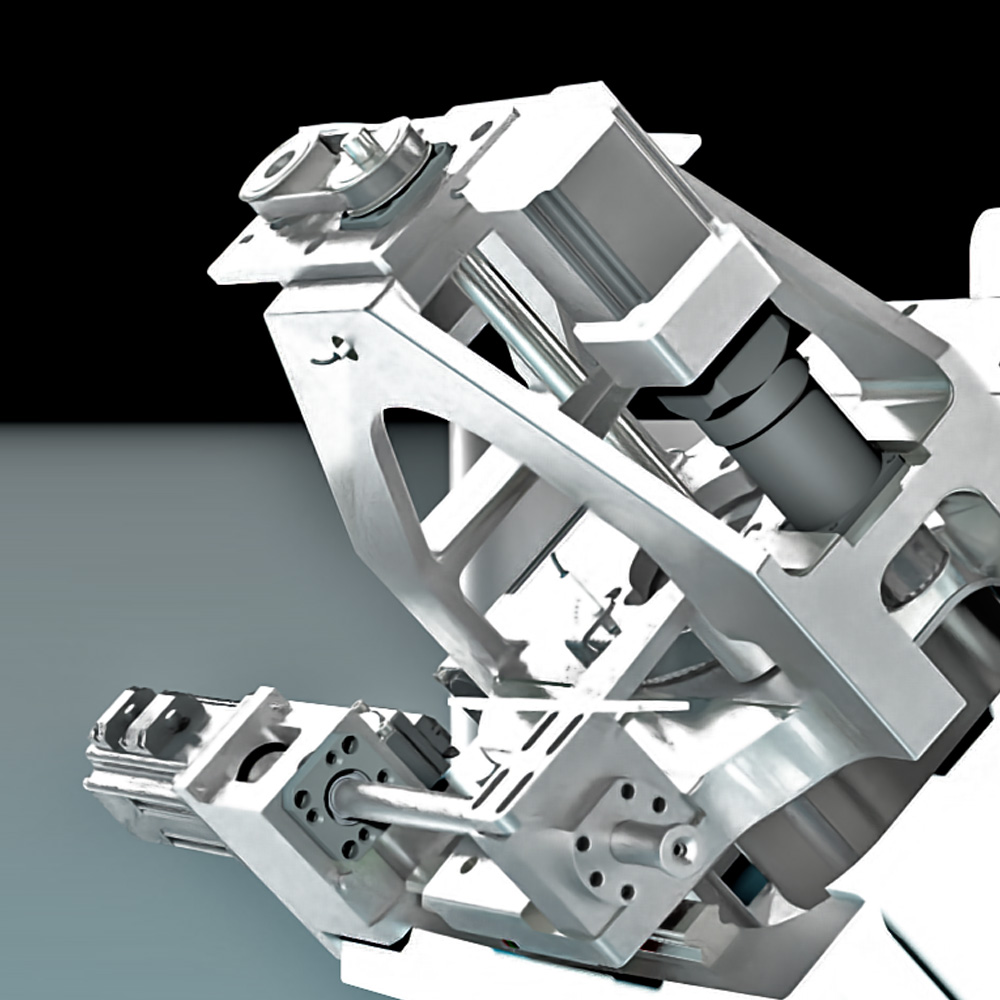 Destined to become a leader
Ideal for zirconia milling
Thanks to its design logic, AxyLab revolutionises the way Zirconia is milled.
5 continuous axes to fully exploit the milling machine's potential in terms of execution speeds reduced by 30% and the creation of very thin cervical edges while minimising operator time when finishing the prosthesis.
Enter the Premilled world
Optimised for milling premilled blanks
In the world of dental CAD/CAM, a pre-milled abutment is a block of titanium or chrome-cobalt with a pre-milled implant connection from which a customised abutment can be milled. It allows industrial precision in the implant connection to be combined with the versatility of digital dental technology in the production of the abutment shape.
Machinable material
Machinable material
Machinable material
Machinable material
Machinable material
Machinable material
Download

Download the relevant Digital Workflow brochure.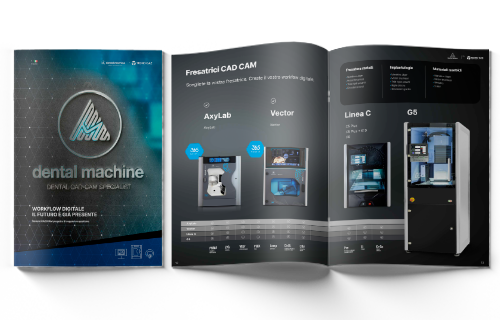 Download the Digital Workflow brochure
Superior quality and instantly operative
The linear axes are moved by preloaded ground ballscrews, directly controlled by high-frequency motors to ensure precision and durability. Continuously lubricated, thus significantly reducing maintenance.
It is essential today for a practice that wants to extend its treatment range to start with 5-axis technology. The fifth axis makes it possible to replicate undercut areas and manage machining that does not have a parallel axis. (Practically 90% of daily machining). 5 axes means potentially being able to mill any workpiece. Contact us for more information