Fast oven for zirconia sintering
MV-R
From 0 to 1500°C in 8 minutes! Maximum temperature 1650°C.
Thanks to the significant breakthrough in our heating technology, we have succeeded in achieving a heating rate of up to 200 °C/min. with MV-R. As a result, we can meet the demands of our customers who require shorter sintering times.
High productivity and maximum operating flexibility.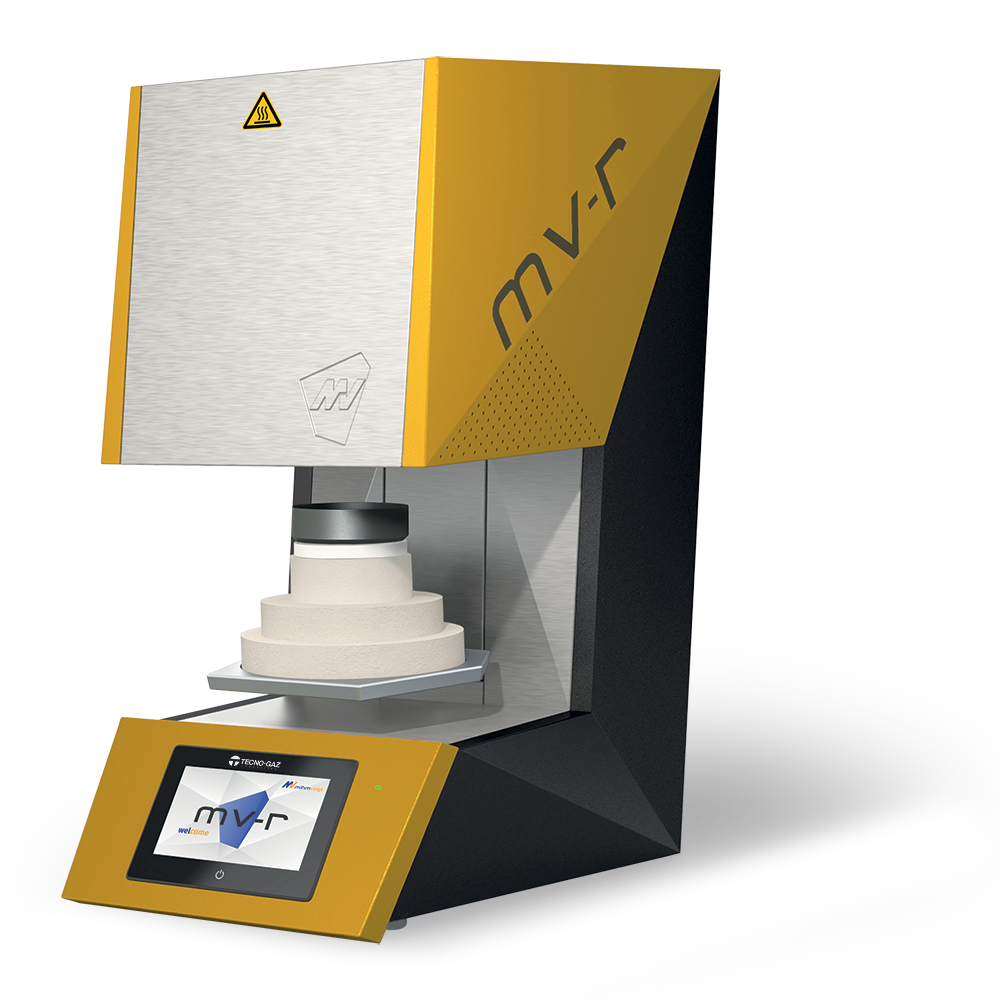 The revolution in
Zirconia sintering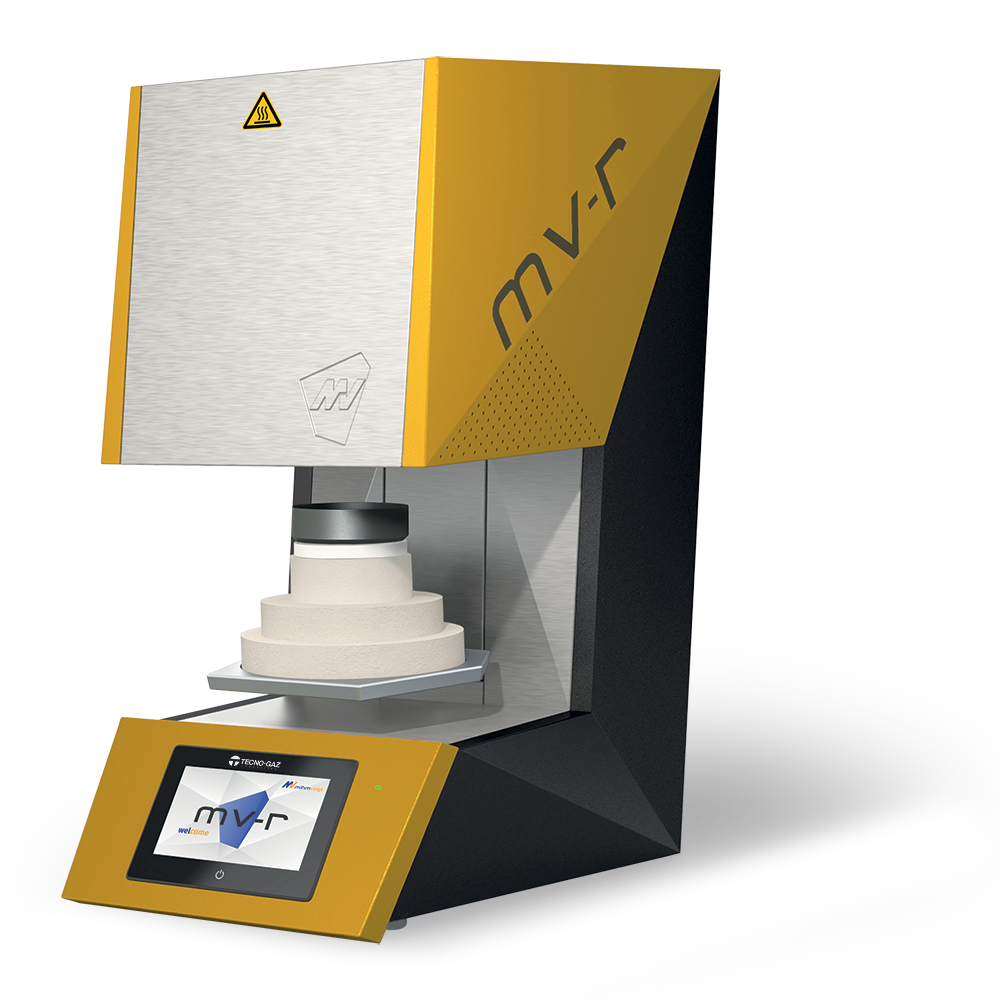 Precision control at high temperature
Molybdenum disilicide (MoSi2) heating elements offer a maximum oven temperature of 1650 °C.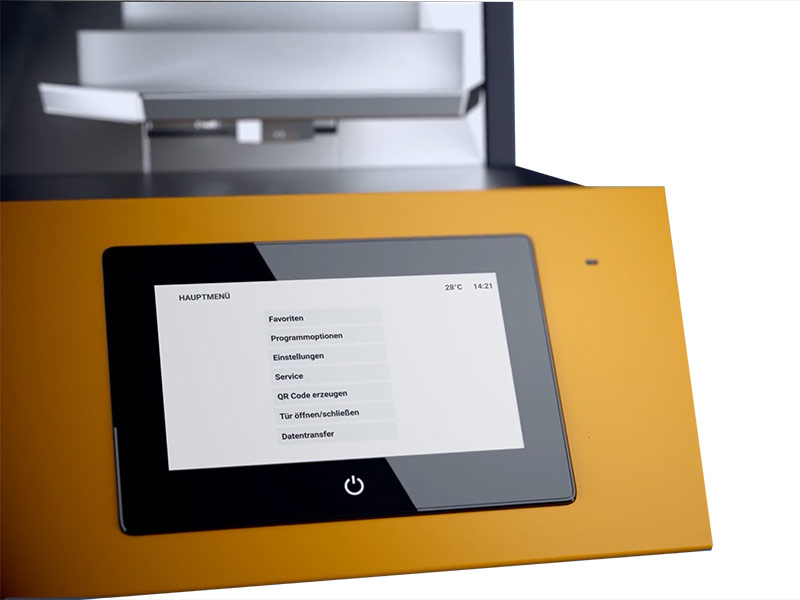 Up to 40 elements with ø 100 supports
The sintering tray capacity Ø = 100 mm can hold up to 20 elements.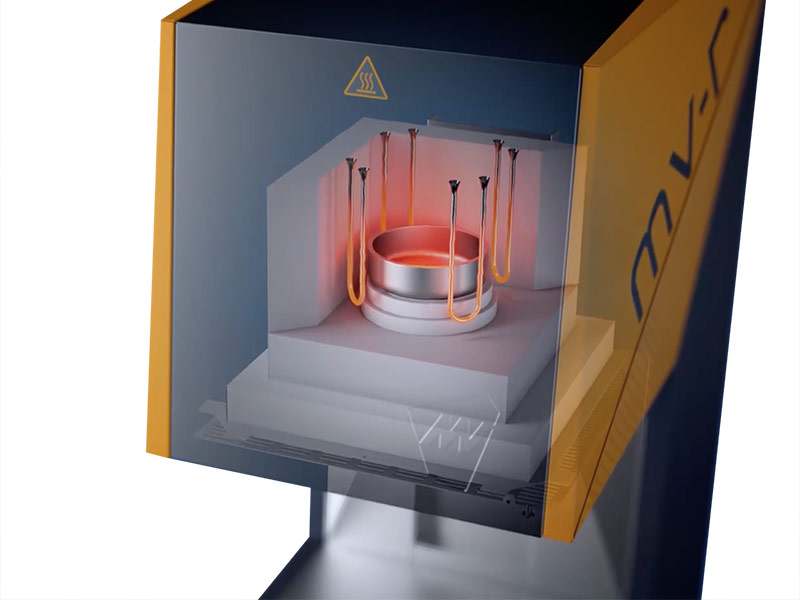 7" touchscreen display.
Error messages via QR code.
USB interface for software updates.
Controlled cooling.
Timer: programmed cycle start.
Temperature control (only with test kit).
Heating chamber cleaning.
Heating element regeneration.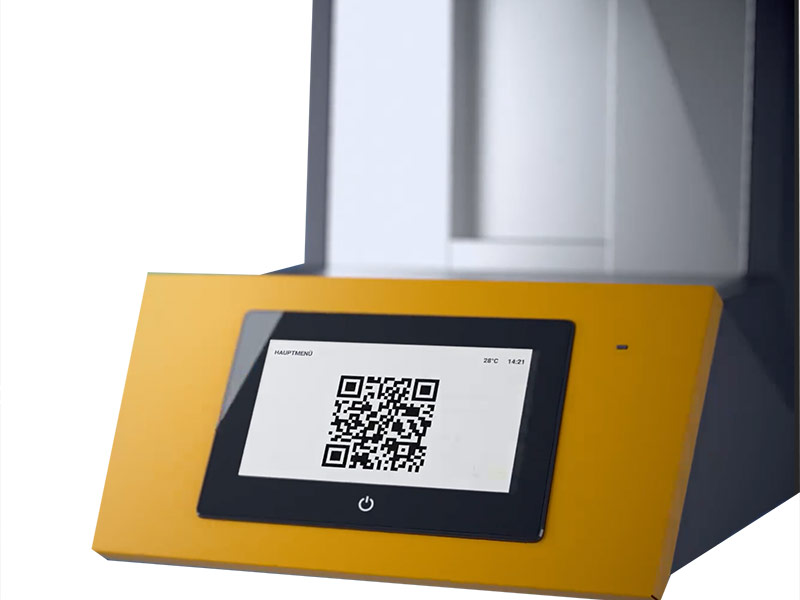 Sintering with pre-drying of all commercially available zirconia in traditional to fast cycle.
Linear cooling.
USB interface for subsequent software updates.
Heating elements (MoSi2 – Molybdenum disilicide).
Accuracy up to 1500 °C +/- 1°C.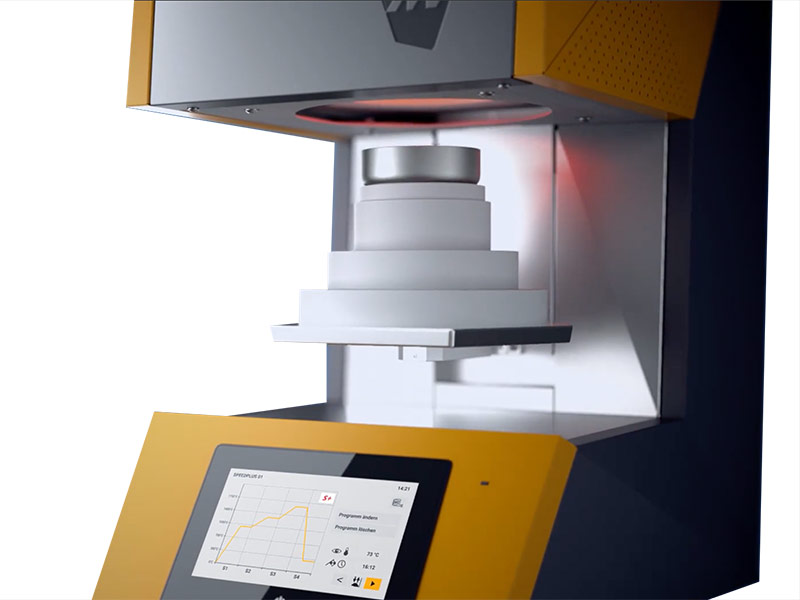 Contact us for more information